The Georgian Drop Earrings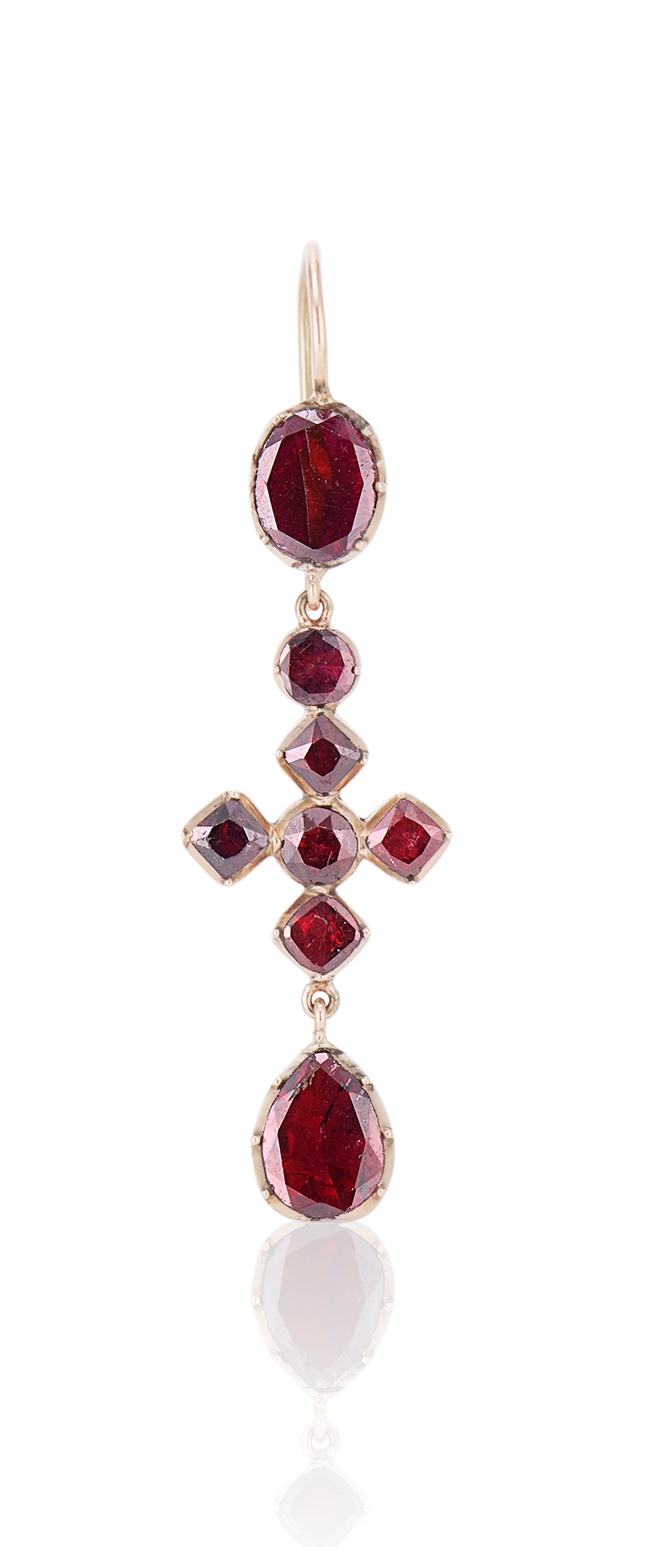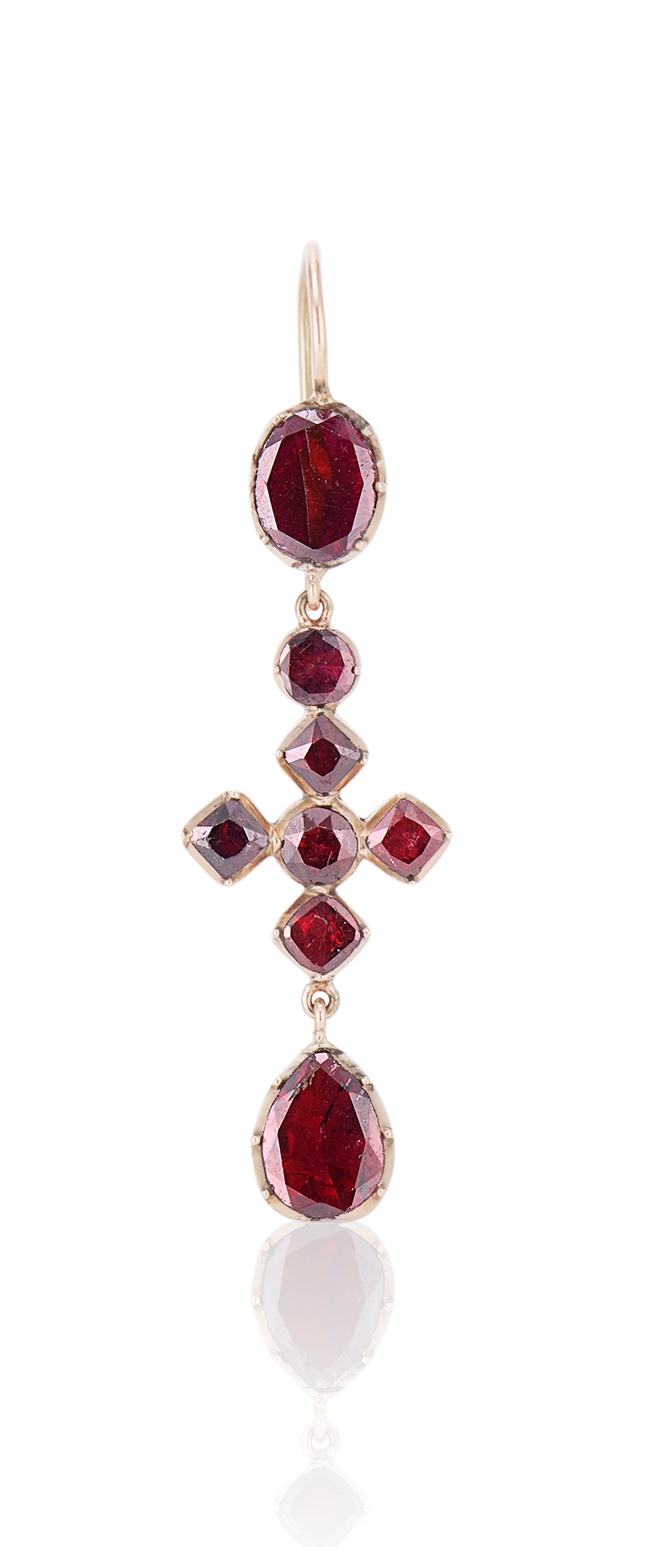 sold out
The Georgian Drop Earrings
Metal: 18K Gold
Stone: Garnet
Size: 2.25" in length
Era: 1800
What You Should Know: Garnets are all original and foil back. Garnets are also in incredible condition and all match in color. Hooks are a later addition (early 1900s).
In the 18th century, garnets were one of the most prized gemstones. They were considered as regal as diamonds, and were sought after by nobility and the upper class. An ancient Greek myth inspired an especially sentimental association to garnets, where friends and lovers would exchange the deep red stone upon long-term departures to symbolize their desire to meet once again. It served as an amulet for protection, good health, and a safe return.
These gorgeous Georgian earrings were handcrafted at the peak of the adoration for garnets house the most beautiful, juiciest ones in history. An oval stone drops to a series of garnets creating a loose cruciform shape, punctuated with a large teardrop garnet. Each stone is collet set with foiled backs, a telltale sign of the time period. The resulting effect is an incredible reflection of light and enhancement of the beautiful pomegranate hues. These stunners hang 2.5" long, giving them beautiful movement that slightly grace the sides of you face.